Who IsThe Loose Leaf Tea Spy?
Here is the a little background about the writer of Loose Leaf Tea Spy

I am a Mother, Wife and Writer. I'm also a foodie who loves to try new things.
Tea has always been a part of my life. Being from the South you either had it sweet or unsweet. There was no other way.
In the beginning brewing teabags was the way for me. Loose leaf had always intriqued me, but knew very little about it.
Green Tea soon became all the rage, for it's health benefits, so I switching to green tea, but it was in the bag form. The thing is that I did not much care for the taste. It was very astringent, the only way I could drink it was with alot of sugar.
Adding sugar canceled out the health benefits for me. So from that point in time began my journey through the World of Loose Leaf. I just knew it had to taste better!
First I read books on loose leaf tea and a whole new world opened up. My arm chair travels began.
Next I went to tea tastings and that open my eyes even more.
As you may have already figured out, I am not a professional in loose leaf teas. I just love learning more about them and discovering the many different varieties for my own pleasure.
Due to my new found appreciation for loose leaf I wanted to share this new found love with others. At the same time I was also looking for a way to create a passive income. So, I decided to combine the two and that's how Loose Leaf Tea Spy was born.
So the next question: How to go about getting it started? So began my search.
First I looked for an instructional guide as to the "how to" of putting together an informational website. I eventually found one that I felt comfortable with entitled: How to Write Your Own Money-Making Websites This was written by Nick Usborne, and distributed by AWAI.
After going through Nick Usborne's program, I needed a platform on which to build my website. I began researching many with a list of things I needed to build this informational website about loose leaf tea. Based on this list I decided on Site Sell.
If you are interested in creating a website yourself, I invite you to check these two programs out and see if they would be a good fit for you in your endeavor to making a little extra money.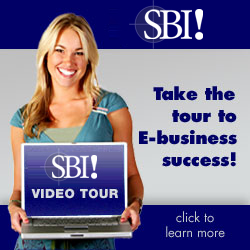 Find how others have made their dreams come true!